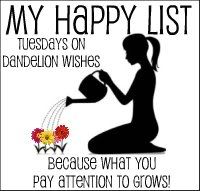 I got up early yesterday and
today to exercise with Ashley.
had hosted. And I love, love, love my new half apron!!!
PS. She is currently hosting
another awesome giveaway this week.
I only have to work 13
more
days
before I go on my cruise.
I have sceduled an appt. to get
my haircut before the cruise.
CRUISE. CRUISE. CRUISE. CRUISE.
My brother's coffee shop is
celebrating it's first birthday today.
If you work in the downtown Austin
area, you should check out Brian's Brew.